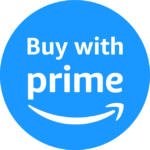 Buy with Prime
Amazon Prime members get Free & Fast shipping and Easy returns.
Now available for select products!
Shop now >
About SukhaMat
Our Philosophy
The Design
About SukhaMat
A Journey from Pain to Purpose
In my previous life as a horse trainer and avid runner, my body had been pretty beat up. I decided to take up yoga and immediately fell in love with the physical and spiritual aspect of it.
But right from the beginning, I had to modify postures to alleviate the pain from the pressure in my knees, sit bones, and elbows. I tried using a towel or folding the mat for extra cushion but it just didn't work right and became very tiresome. So I cut up an old mat to provide extra cushion, creating a make-shift yoga knee pad. But it still wasn't quite enough.
With the help of my talented husband, I found a mat material that was 10mm thick and cut it to the length and width I thought would be the most versatile. All it took was one use to discover it was just what I was looking for…the perfect combination of support and comfort!
Since I worked at a yoga studio, I began asking people to use my new yoga knee pad during their practice and tell me what they thought. The response was overwhelming! And thus, the SukhaMat yoga knee pad was born.
Our Philosophy
The Design
The perfect addition to any practice
Frequently Asked Questions
General Inquiries/Feedback
Don't see an answer to your question? Please fill out the form below to get in touch with us!  All information is confidential.